I'm a huge lover of Italian Food and the man in my life recently gave me an Instant Pot pressure cooker for my birthday. So I figured what could taste better than spaghetti infused with its own sauce? Turns out nothing much, it's freaking delicious. I searched online for some recipes, and found one, but I tweaked it so much I decided to create my own version and publish it on my blog. So here it is, the most delicious and fast Instant Pot Spaghetti recipe in the world. It feeds four easily (even more if you portion like a human) and will run you about $50 if you follow recipe exactly.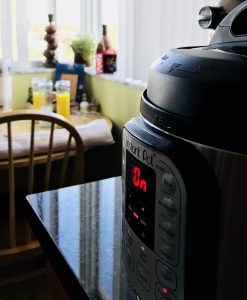 Ingredients:
1 tablespoon extra virgin olive oil
1/2 cup of trinity mix (diced onion, green pepper and celery)
Salt and Pepper
1/2 teaspoon garlic
2 12 oz packages of ground buffalo (ground beef is okay)
1 8 oz package of baby bella mushrooms
1/2 cup really good red wine
1 14 oz can of Diced Tomatoes
1 24 oz jar of Rao's Tomato Basil Sauce (or other very good) sauce
2 1/2 cups water
3 fresh Basil Leaves (more for garnish)
1/4 teaspoon Italian Seasoning
1 package spaghetti noodles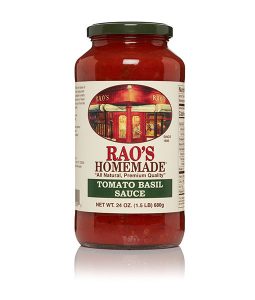 Start out by acknowledging and thanking the buffalo (or cows) that died in sacrifice and life service to you. This is an important practice of my cooking and the energy in this acknowledgement will be translated into amazing flavor and well being for those consuming it.
Set your Instant Pot to "saute" and add the olive oil and trinity mix. Add salt and pepper to assist with extracting flavor. When the onions begin to get soft and translucent, add the minced garlic. Stir for about a minute, being careful not to caramelize anything. You're just looking to flavor the oil.
Add the ground buffalo in chunks, breaking apart while stirring. After the ground buffalo is cooked, check for salt and pepper again. This should taste like a good dish on it's own. Resist the temptation to eat it and continue with the sauce.
Add the mushrooms and red wine, drinking some for yourself, allowing the mushrooms to soften and sweat out some moisture, about 3-5 minutes, then shut off Instant Pot by selecting "cancel."
Divide the box of noodles into four (or more), taking each portion and breaking them in half. Place in pot in scattered fashion on top of meat mixture, do not lay them directly on top of each other. Repeat with remaining noodles.
Add diced tomatoes, basil leaves, spaghetti sauce, water and Italian Seasoning. Do not stir.
Lock the Instant Pot lid in place, following all safety guidelines and manufacture's instructions. Set the Instant Pot pressure valve to seal, and select "pressure cooker" mode for 12 minutes. After timer is completed, carefully release the pressure according to the manufacturer's instructions (quick release).
After all pressure has been safely released, open your Instant Pot and stir. Make sure to get down to the bottom and sides, as the meat will settle. Your spaghetti is now ready to be enjoyed by friends and family alike!!!! Garnish with more fresh basil.
If you made this recipe please comment below and let me know how it turned out. I just tested this recipe again and it came out even better.