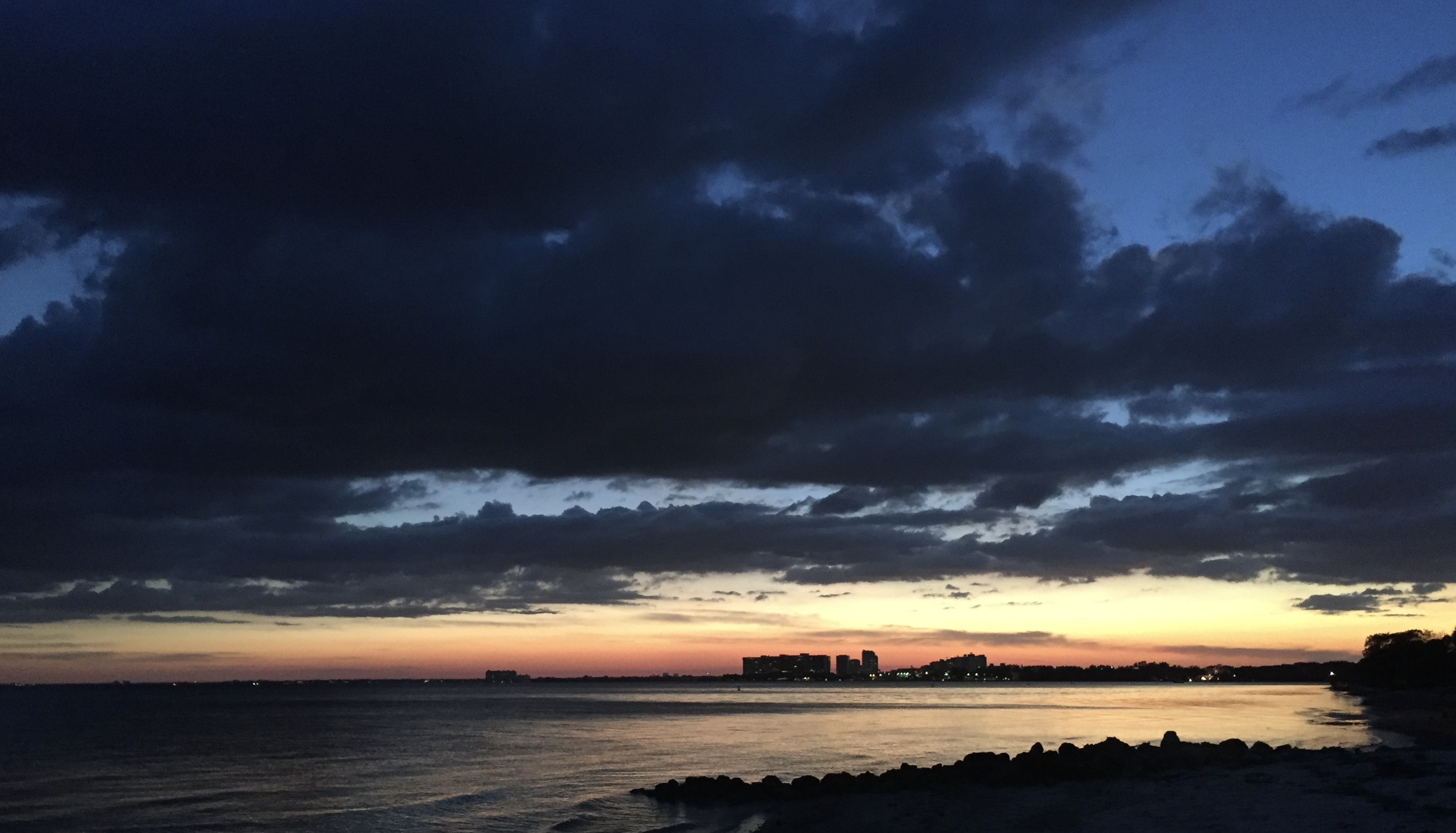 I was at work one day going about the business of figuring out why our accounts payable system wasn't behaving, when I received a phone call from a friend I used to volunteer with at the zoo. I glanced at the phone and although excited to see Patti's name, I was apprehensive to answer for the news it might bring. We had both donated our time along with a number of amazing human beings, many of which were elderly. It wasn't uncommon to get emails informing us of someone's untimely or unexpected passing, so I had grown accustomed to receiving bad news from people that also enjoyed spending weekends at the zoo alongside me. When I answered the phone Patti quickly explained to me the reason for her call, and it wasn't what I had expected, at least not in the capacity of losing a fellow docent. It was instead a notification of sorts… a mutual friend was gravely ill, and wanted to see us before he died in only days time. Patti told me that his caretaker would be contacting me shortly to make arrangements, and to expect a phone call soon. I was taken back in both horror and in honor… I would be seeing our friend for only the second time in person, and yet it would be the last. And thinking in that very context, what sort of impression did I make that he would want to see me before he died?
I met John on a social website for gay men and we pretty much hit it off instantly. He was handsome in his pictures and I liked his way of thinking. Although there was hope we'd eventually meet in person one day, and with him being local that was certainly possible, our online friendship evolved into a sort of we're all in this together kind of thing. We would chat online and discuss the perils of the gay world, and then on occasion we'd have more personal conversations about what I did in my spare time… and for me that was volunteering at the zoo. John seemed to really enjoy hearing my stories about how rewarding being a docent was and also the funny experiences that just happened naturally, especially with other docents I worked with. I think I was telling him about Patti and I heroically springing into action one weekend and looking for a lost child, when he asked me about her last name. My first reaction was that I was actually typing to Patti and she had some kind of alter ego. Being online since I was a 14 years old I had seen my share of crazy. However, after John explained that he worked with a lady named Patti that also volunteered at a zoo, and she often spoke about a "Mike"… the coincidence was too obvious to ignore. When I confirmed his suspicions it seemed as though we instantly became closer, while the planet simultaneously became smaller.
This revelation of shared friendship felt really cool because I had already thought Patti was amazing. John eagerly shared that she often spoke fondly of me and I was touched deeply. It's perhaps the biggest compliment you can receive when someone you respect and admire talks favorably of you when you're not present in the conversation. I consider that a very special acknowledgement and I greatly appreciated John mentioning it. Patti and I also began speaking of John when we were together, totally enjoying this experience of sharing a common friend and learning more about them through each other's eyes. John would often tell me things about Patti that warmed my heart, and I'm sure he'd do the same with her. Here we were three people with three different lives, just enjoying the presence of each other in our awareness. Looking back, it seemed like a very love filled, very basic and wonderful human interaction. Simple, and yet fulfilling in a small but significant way.
Finally, during a Memorial Day Weekend visit to Chicago, I ran into John in a hotel lobby and finally met him in person. He was much older and shorter than I had expected, but I felt extremely comfortable in his presence. Our interactions feeling very normal and almost like we'd seen each other many times previously before. We chatted for a while and came across even more people we both knew in common, which begged the question, why hadn't we met sooner? I didn't realize John was an avid photographer, and I posed for a few pictures when he asked… apparently he thought I was pretty photogenic… yeah I can totally see how he saw that. We promised to start seeing more of each other in Miami and we went our separate ways. We continued chatting online afterwards, sharing stories of our time in Chicago and once again discussing plans to meet up again one day soon.

Here we were three people with three different lives, just enjoying the presence of each other in our awareness.
One weekend while at the zoo and Patti was transporting me to my next shift via golf-cart, she informed me that John's health was declining. Patti explained that many people at her job were doing the best they could to help him out. He was a kind and spunky soul and everyone enjoyed his funny and frank disposition. He was the kind of person that helped define a particular place or environment, the kind of person that would be talked about whenever that place was mentioned. When the threat of losing someone with such presence is real, the void they could potentially leave behind becomes something to be feared… by everyone. Clearly his absence would affect the dynamic of all that worked with him and it was something Patti was dreading. I was saddened that I may never see John again, that our friendship would just end in some cold and empty chat window, some bytes of data representing our last interaction. I was completely wrong.
I wish I remembered the name of John's friend that contacted me after Patti's phone call. He was very solemn and soft spoken, exactly what you would expect from someone making such arrangements. He took his job very seriously, as if it were a sacred task, and he explained to me that John was very tired and weak, and was not expected to live more than a day or so… two at the most. John had told him to contact Patti and I because he wanted to see us before he died. I almost started crying when I heard this, having never been in the position of honoring a dying man's wish. I knew I had to be there for both of us, since Patti was battling a severe case of bronchitis herself. I also knew that I had to bring my favorite picture I had of Patti, driving a golf cart, wearing a smile ear to ear. At least he could finally see us together, even if it she couldn't be there in person.
Later that evening I arrived at John's loft apartment and met his dear friend. It was decorated exactly and appropriately as I would have imagined… a large high ceiling room, modern and industrial, looking a bit like it belonged in San Francisco or some other big city. There was a blue light shining on the wall, giving an almost bar effect, something John and I talked about in depth online and the reason I do the same at home. It was a very cool place and I was happy that John was able to end his journey surrounded not only by friends, but by representations of his life and what he loved. There was a small raised platform in the back of the room, and that's where John laid in his bed. He had just been medicated and his friend informed me that John might seem to fade in and out of consciousness as a result. As I approached his bed I recognized the small frail man I once met years earlier. With a large camera by his side, he welcomed me and I sat next to him. Only minutes later, two of his co-workers arrived, a pair of very funny ladies, and we all instantly became a kind of family.
John's friends and I were given a gift that evening. As the four of us sat around talking to him, we knew why we were all there. We each held a special place in his heart and he wanted to share the last moments of his life with us. Knowing that we were the recipients of such a request, filled our hearts with love and admiration. During our conversations John would fall asleep for several minutes at a time and wake up to find us still there, smiling back at him. This continued as he tried to take one last photo of all of us in his bed… we laughed as it almost seemed as he was making a game of it. Eventually his naps grew longer in length and we knew it was time to leave. We said our last goodbyes, thanked his friend and left. In the elevator on the way downstairs, we stood mostly silent, barely speaking except to acknowledge how sad the situation was. At the same time we knew what a special experience we all had, one that we wont ever forget. Two days later John's friend called me to let me know John passed away. He had waited for his family to arrive from their long journey from Australia, as his came to an end.
I saw Patti the other day at the zoo and I thought of John. I'm no longer a docent but was speaking at the volunteer general meeting about bees. It was wonderful to see her and remember the common friend we both had, the friend that made us love and respect each other even more through his stories. Every now and then I think of John and although we didn't have the friendship that people write books and movies about, it was a beautiful human experience just the same… a common bond of love and respect shared by three people that never once all met at the same time. The experience of seeing John off to new horizons made me believe more than ever that we continue living even after our physical bodies die. It didn't really feel like an ending at all, it was really just a "so long for now", and "see you all on the other side."